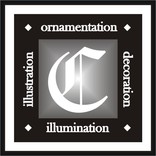 ---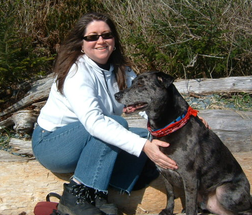 Sharron's natural gift for artistic expression began at an early age. Growing up in a smal Victorian town influenced her appreciation for architecture, antiques, and design. Art classes were the highlight of public & secondary school which led her on to the Fine Arts Program at Fanshawe College, London, Ontario.

She next pursued a course in technical drawing which evolved into her first career drafting for two prominent engineering firms in Sarnia, Ontario. The precise nature of this work appealed to Sharron, but after several years, she decided it did not satisfy her artistic ambitions.

In 1990, Sharron became an honours graduate, finishing top of her class from the Graphic Sign Design program at George Brown College, Toronto, Ontario.
She also received the top award for the yearly competition held for graduating students in designing and creating a double faced pub sign.

A commission to design, paint & gold leaf application to a newly built Mormon Temple and work in the movie industry quickly followed.

Sharron's love of nature and the rugged outdoors drew her to British Columbia where she found an outlet for her abilities in the sign & movie industries.

A strong sense of independence and a no nonsense approach to her craft led Sharron to stretch out and in 1992 she started her own sign & graphic design company. Sharron's acute sense of scale, colour, space and design skills have attracted many satisfied clients. She enjoys working one on one with clients to achieve their vision in her creations. From logo & graphic design - to handcrafted & computer generated signage, Sharron has produced some unique & diverse works, building a reputation for attention to detail and creative vision.

"I love this kind of work. I thrive in the challenge to help others expand their dream into reality and this gives me the greatest satisfaction."


Capilano Suspension Bridge
Treetops Adventure
Cliffhanger Boardwalk
Moraine Lake Lodge
Cathedral Mountain Lodge
Queen Elizabeth Theatre
Stanley Theatre
Orpheum Theatre
Proscenium Architecture
David Suzuki Foundation
Plaza Escada
Deeler's Antiques
Slam City Jam
Bear River
James Bay Trading Co.
Pemberton Valley Foods
St. Agnus Well
Anglican Church of Pender Island
Beauty Rest By the Sea B&B
BG Electric & Plumbing
Birdie's Bistro
Coast Guard
Dave 'll Do It
Driftwood Auto
Flowers & Gardens
For Pet's Sake
Gutter Done
Hope Bay Store
Joshua Gallery
Jr. Sailing Club of Pender Island
Malcolm Armstrong Marine Artist
Meike Truijen Physiotherapy
Morning Bay Vineyard
Moonbeans
Pender Island Arts Societly
Pender Island Cemetary
Pender Is. Chamber of Commerce
Pender Island Concert Series
Pender Island Courier
Pender Island Fitness
Pender Island Golf Course
Pender Island Legion
Pender Island Lions Club
Pender Island Kayak Adventures
Pender Island Home Hardware
Pender Island Medical Clinic
Pender Island Pharmacy
Pender Island Realty
Pender Is. Waste Management
Poets Cove
Red Tree Gallery
Shaw Cable
Sledzhammer
Southridge Farms
Suncoast Nursery
Talisman Books & Gallery
Terry's Tree Service
Thieves Bay Marina
Touch of Wellness
Tulifanya Studio
United Church of Pender Island
White Tara


Copyright © 2015, Sharron Cuthbertson. All rights reserved.