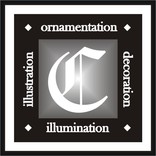 ---
All signs are custom made.
​
​Sign requirements are diverse with many options available.
Therefore it is best to contact me to discuss your signage needs
and ideas. Please contact me for a free consultation.​
I have provided a form that can get us started or you can send me
an email with all your information.

My available services include Custom Graphic Design.
​I also work with pre - designed artwork.
Please include any logos, images or prepared artwork that may be included in the finished project.

I look forward to working with you on your vision!

LOGO & GRAPHIC DESIGN * SANDBLASTED SIGNS * ROUTERED SIGNS * VEHICLE GRAPHICS * BOAT GRAPHICS * BANNERS
WINDOW GRAPHICS * DIMENSIONALS * SANDWICH BOARDS * MAGNETICS * WOOD * METAL* GLASS * PLASTIC * STONE
DIGITALS * LABELS * BUSINESS CARDS * ADS * POSTERS * BROCHURES * RACK CARDS * FLYERS * INVITATIONS
You can contact Sharron by email here



or

​

by filling out the form below

.​




Copyright © 2015, Sharron Cuthbertson. All rights reserved.